PRESENT Runs First Virtual Residency Education Summit
About the Conference
PRESENT e-Learning Systems ran its annual East and Midwest Residency Education Summits as a combined virtual streaming conference this past weekend. The 18th Residency Rumble academic game show for residents took place online for the first time as well.
Residency Rumble Crowns It's First Online Champion
This year, due to the limits of the online version of the game show software, instead of residency programs competing as teams, residents competed as individuals. Jonathan Fung, DPM, from Englewood Hospital & Med Center, under the able leadership of Jeffrey Cohen, DPM, took 1st Place and won the grand prize.
Faculty Development Workshop
The Faculty Development Workshop took place led by noted podiatric educators Suhad Hadi, DPM, Marie Williams, DPM, DHL, Javier La Fontaine, DPM, MS and Jarrod Shapiro, DPM.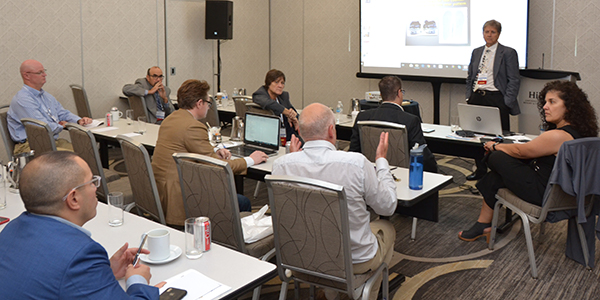 PRESENT Thanks the Co-Grand Sponsors of the 2020 Podiatric Residency Education Combined Virtual Conference
Save the Dates for 2021 PRESENT Podiatric Residency Education Virtual Summit Combined
August 14-15, 2021
Register Here